December 6, 2017
DIVE DISCOVERY & AFRICA DISCOVERY HOLIDAY NEWSLETTER 2017
by: Cindi LaRaia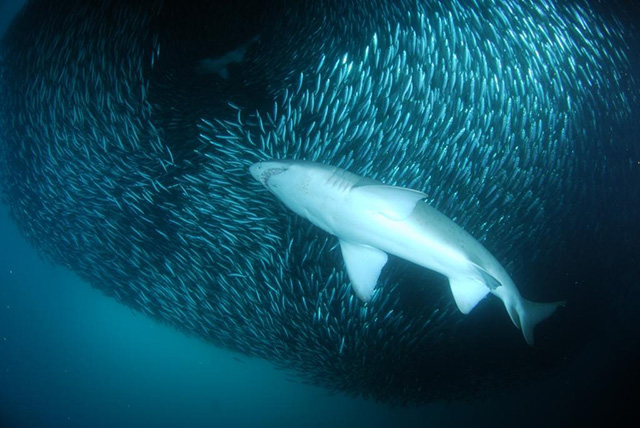 Hello Dive and Adventure friends! It is that time of year again when we love to spend quality time with our family and friends. Enjoy your holiday time, feast your senses on some new thoughts and ideas for you to consider for the coming year!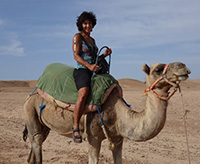 What is new??? A lot! I spent 2 weeks in Marrakesh and Morocco in September attending the Luxury Experiential trade show called PURE! It was quite the extravaganza and the finest high quality show I have ever attended. I felt very honored as this is an 'invitation only' event!
We have a lot of new ideas and places to introduce you to!
Morocco was spell binding! Read my trip report.
You will also see we are now offering tours: Here is a full 16-day tour seeing all the sights, we can shorten it easily for various time frames.
---
Scuba Diving & Snorkeling: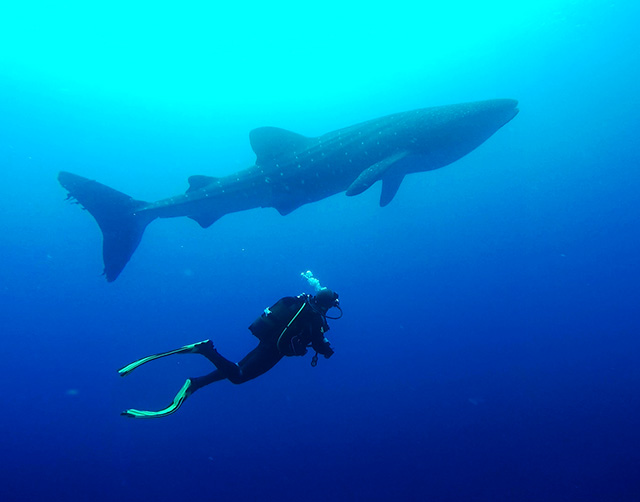 Dive St. Helena
St. Helena
St. Helena is an island half way between the Caribbean and Africa! It is literally in the middle of Nowhere! Unique history, Napoleon Bonaparte spend his last days in exile here! They offer scuba diving; 50 endemic species to the island. Huge pods of pan-tropical dolphins, devil rays, 7 nearby shipwrecks, green and hawksbill turtles and caves. Snorkel with 30-40 whale sharks (In season January to April)! Now this is a dive destination for those in search of something new! Read more >>
Cuba! Diving The Gardens of the Queen!
It is still ok to go. The only change is we have to sell individuals onto a group trip. Of course we have always been selling groups each week on all the boats aka. A group. The difference is touring Cuba and Havana has to be with a group. No problem to fly into the 2 cities near to the port for 7 days of diving. Give me a call or email me, I can explain this further! We are offering great pricing on the liveaboards! Read more >>
Sardine Run ~ South Africa!
Sardine Run 2017 offered the most intense, outrageous Run YET!!! Off the charts, bait balls daily all day long. Every predator in the ocean participated. Don't get left behind! We can organize a wonderful Safari and also breaching Great White Sharks, all in Peak Season!! Read more >>
Whale Watching Snorkel Tours
We have some limited space for Silver Banks 2018, request dates. We love the whale encounters in Rurutu, Tahiti (Mid July, August & September to Oct). Also land based diving in Tonga (Mid July, August & September to October) request availability.
PNG!
You all know how much I love this crazy place! Febrina offers the best liveaboard dive experience like no other! Also we are working closely with a high end operator for this amazing Rabaul Mask Festival for 2018! Read more >>
Galapagos Island Naturalist Cruises
Check out these 5 star lovely boats offering unparalleled service and unique itineraries. Also outstanding family cruises. Read more >>
---
Africa Unique Safaris: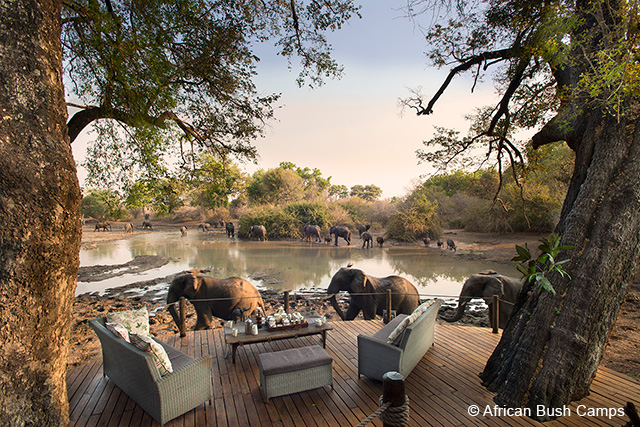 Kanga Camp, Mana Pools in Zimbabwe
Chad!
Undiscovered, group trip in April of 2018 by one my long-time colleagues from South Africa. Read more >>
Congo-Odzala Camps!
Now offering 3 different lengths of trips. 4, 7 and 10. They have added another charter. If you have already been to see the Mnt Gorillas and LOVED them; now you must visit here and see the Lowland western Gorillas! Read more >>
Mana Pools, Zambezi! Why travel in the Shoulder Season
The Shoulder Season is generally a quieter time and between April and June, Mana Pools is an exclusive Eden waiting to be explored by curious, energetic safari travelers open to discovery. Read more >>
Active Africa:
For many of us, we love adventure and getting out and about, hiking, trekking, snorkeling, tread into the mountains and open spaces! We have teamed up with our operator in Southern Africa to offer amazing active journeys to fit into and with your Africa Safari tour! These are easy to add before or after your safari time! Read more >>
---
GROUP TRIPS:
We offer several group trips each year. Some are escorted by Cindi LaRaia, other leaders and or chartered non-escorted trips. See below what we have on offer.
FUTURE group trip ideas for 2019 & 2020. Let me know what interests you!!
Whale snorkel trips in Silver Banks
Tahiti Diving with walls of sharks and fish; Fakarava and Rangiroa or diving and Humpback Whale swimming in Rurutu!
Congo ~ Odzala Africa for lowland gorillas and unique forest animals.
Morocco ~ Imperial cities and South Morocco
Africa Safari and diving in all new St Helena!
Wine tasting trips in Europe!
---
Many thanks to all our wonderful clients and friends around the world! You know who you are and I am grateful for your trust and friendship!
Have a most wonderful, peaceful, safe and happy Holiday Season!
With thanks and joy, happy travels!
Cindi LaRaia and the Dive and Africa Discovery team