Home > Diving Mexico > Mexico Dive Tours
Swimming with Whale Sharks
Isla Mujeres, Mexico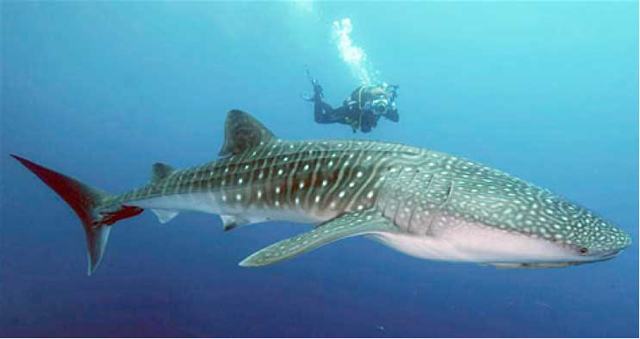 Best time is June through the end of August. Extra-Ordinary encounters! Choose a boat with 10 snorkelers or the best is to book your own private boat for to 6 to 8 snorkelers!
Swimming with Whale Sharks! You will swim with our fully licensed, expert diver/guides. You'll swim with these magnificent sharks that feed on plankton, algae and krill. All Swimmers will get to swim with the sharks or you may just observe and take photos from the boat. You can either use your own equipment or ours. We bring fresh fruit, soft drinks and water aboard. On the way back to Isla Mujeres we stop at one of the reefs near the isla where you will be treated to Fresh Ceviche and time to Snorkel before returning to shore.
Swim with the world's largest fish, measuring up to 18 meters in length. Open boat tours, maximum 10 guests. All tours are in the pristine open water in the natural environment of the Caribbean Ocean.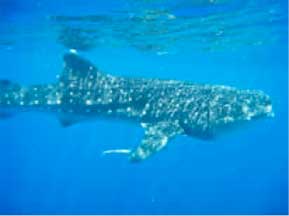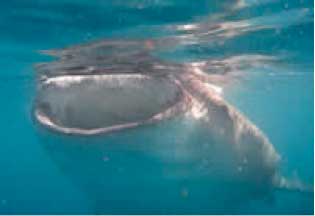 We recommend allowing at least 2 or 3 days to swim with the Whale sharks to be sure you have your fill! Weather and conditions may cause a missed day. This is a great long weekend holiday, stay 4nts in Isla Mujeres and enjoy the local charm and food, as well as the dream of swimming with the world largest fish.
We offer luxury accommodations for a great package deal and snorkeling with the whale sharks! Don't be left out!
For more information
Contact:
Dive Discovery
@
1 800 886-7321
(415) 444-5100
or
Request Info