Home > Diving Mexico > Mexico Dive Tours
6 Day Magical Magdalena Bay Whale Watching and Kayak Tour
Baja, Mexico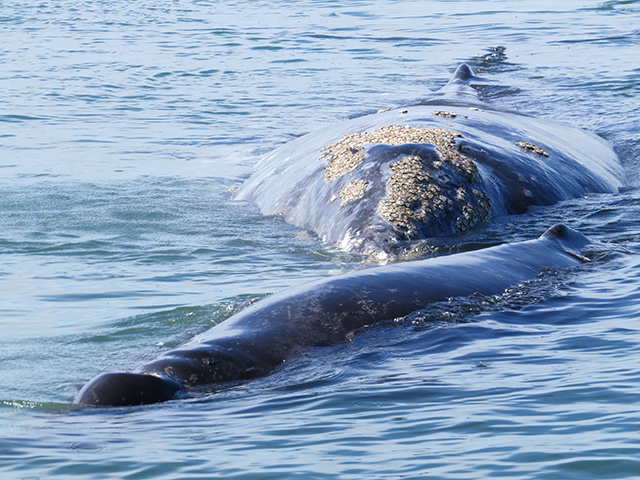 Magdalena Bay is a series of lagoons that are sheltered from the Pacific Ocean. This is where the California Gray Whale mate and bear their young, January through March. Hundreds of gray whales' come to these protected waters after traveling over 5000 miles from the Bering Strait.
On this tour, you can observe the gray whales and discover Magdalena Bay's diverse ecosystem: sand dunes, desert flora and mangrove-lined estuaries.
This six-day adventure starts here, with an overnight at a private whale-watching camp and two sessions of whale watching. Each session includes boarding small skiffs that allow for up close and personal encounters with the gray whales. After a day at camp, it is time to paddle south for five days, through a protected body of water, with sand dunes on the east side and mangroves on the west. The camps are set within the rolling dunes with lots of open space to explore this fascinating ecosystem.
Because the bay is protected by the islands, winds do not interfere with paddling. While paddling south, you may encounter gray whales or dolphins sharing the same currents. Glide among the mangroves that filter the water and provide protection and food for a wide variety of fish species and are home to a multitude of seabirds who both feed and nest among the thick branches.
On this tour, you will paddle approximately 40 miles on this five-day journey, making this a beginner to intermediate sea kayaking trip.
The gray whales are generally in Baja from late December - late April. Because Magdalena Bay is the furthest south, the best chances of seeing whales in Magdalena Bay are in February and the first two weeks of March. Once late March has arrived the whales are on their way north again.
Feb 9, Feb 16,
Mar 1, Mar 8, 2020
Sea Kayaking
Whale Watching
Sea Kayaking with Whales
Camping
Multisport
Loreto, Baja California /
Loreto, Baja California
Itinerary
Day 0: Arrive in Loreto
Accommodations : (not included)
Day 1: Travel to Lopez Mateos, Whale Watching, Arrive at Whale Camp
Accommodation : Whale Camp
Meals Included : Lunch, Dinner
Day 2: Whale Watching, Sea Kayaking, Beach Camp
Accommodation : Beach Camping
Meals Included : Breakfast, Lunch, Dinner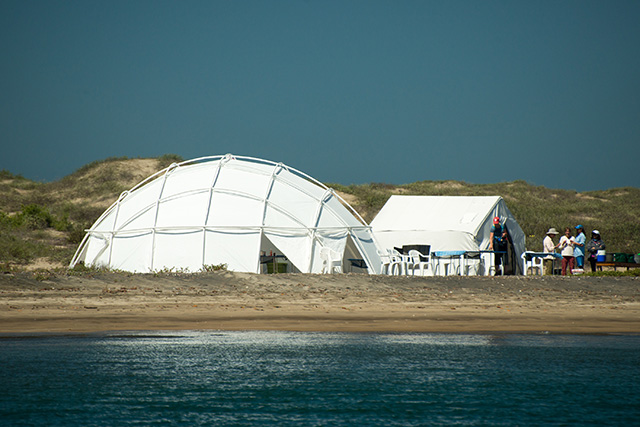 Day 3: Sea Kayaking, Whale Watching, Wildlife Viewing
Accommodation : Beach Camping
Meals Included : Breakfast, Lunch, Dinner
Day 4 - 5: Sea Kayaking, Sand Dune Hiking, Wildlife Viewing
Accommodation : Beach Camping
Meals Included : Breakfast, Lunch, Dinner
Day 6: Sea Kayaking, Puerto San Carlos, Return to Loreto
Meals Included : Breakfast, Lunch
For more information
Contact:
Dive Discovery
@
1 800 886-7321
(415) 444-5100
or
Request Info