Home > Diving Maldives > Maldives Liveaboards
MV Emperor Orion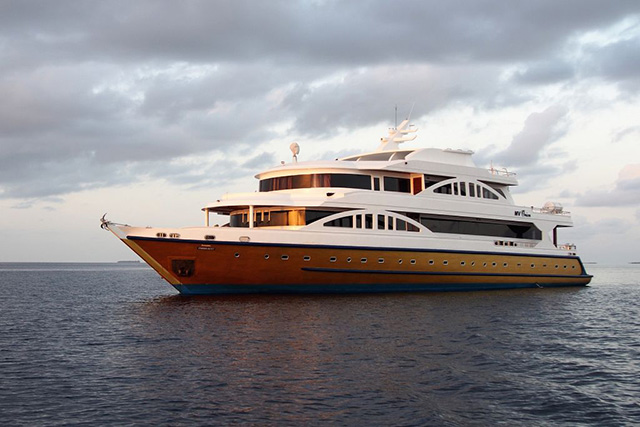 Always a firm favourite with guests, Orion looks even more the part now with a 'facelift' both inside and out and is brighter, lighter, fresh and ready to sail those magical Maldives dive sites. Built with the diver in mind, she equally offers a welcome attraction to the non-diver. And at a super-spacious 39 metres in length, Orion delivers hotel standards in every aspect.
Upper deck cabins: 1 executive suite, 3 twin/double mini suites
Lower deck cabins: 1 junior suite, 3 double, 4 twin/double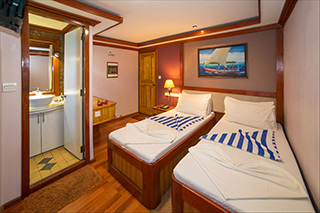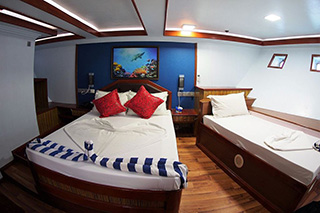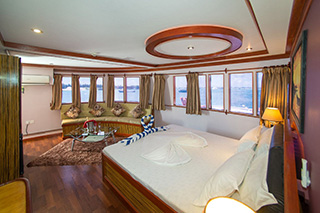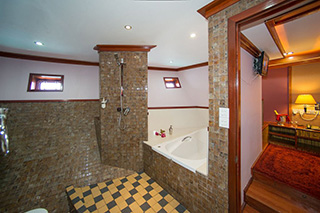 Her 12 cabins are some of the largest you will find on a liveaboard anywhere, accommodating 24 guests. The executive suite is spacious with king-sized bed, private Jacuzzi and outside patio area. All have spacious ensuites (and some of the best showers anywhere), individual air-con, TV, DVD player, safe and dryer.
The main deck has a large lounge with sofas and equally large dining room with bar. A complimentary glass of wine is served with dinner. On the upper deck is the Jacuzzi, massage room (paid locally and subject to availability) and the main bar. The fly deck is incredibly roomy with lots of sunbeds. Wi-Fi is available, when in range, at an additional charge.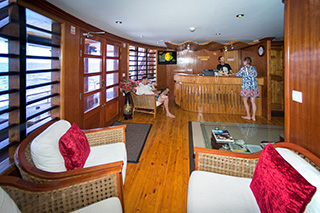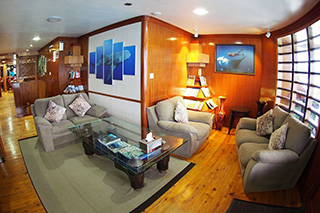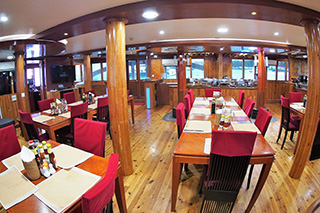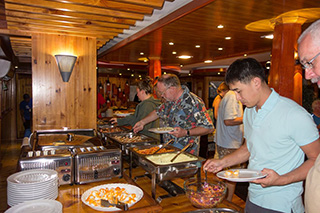 We offer FREE Nitrox.
All diving takes place from her impressive 19.8m dhoni, which gives you more living space on board and gets you to the perfect dive spot every time. Orion is rebreather-friendly and offers free Nitrox, all diving and safety equipment as well as a photography charging station and four dive guides.
Non-divers are very welcome and get free snorkelling kit rental + $50 voucher to spend on board.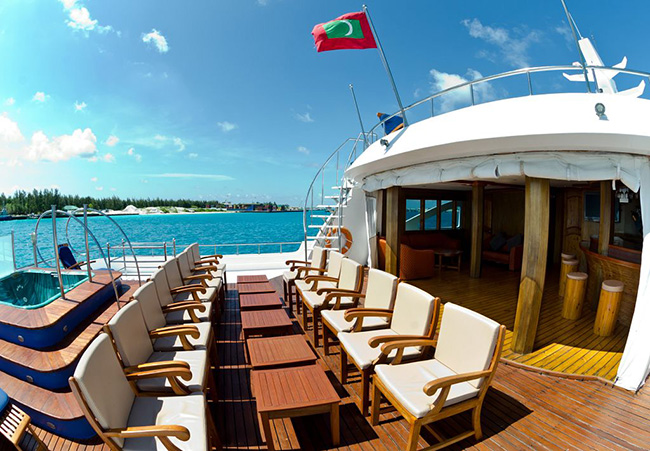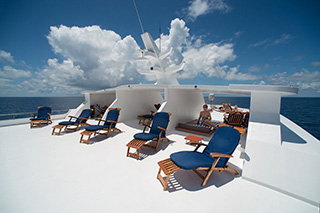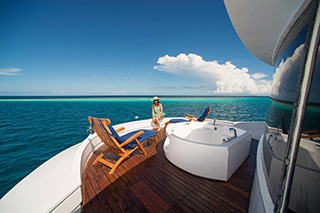 Diving In Maldives
Maldives; paradise on earth is partial without its underwater realm, which makes it the most ideal and appealing dive destination in the world.
With a formation of 19 Atolls consisting of outer & inner reefs The Maldives is the most diverse diving destination in the world. Amazing channel dives draws granduous animals of the deep, adding to a diversity of marine life which will leave you spellbound. Mountainous pinnacles (thila) rise from 35m and tapper to 8m, which make them ideal for those slower, more relaxing dives.
The average water temperature is 27C and current can be strong at about 1.5 knots ideal for shark and manta ray encounters.
Fasten your seatbelts and glide into the blue for the most awe-inspiring experience of your life. The Maldives, warm and fascinating, provides the richest Marine life with coral reefs sprouting with activity and visited by schools of fish. Playful dolphins drawing close to boats are a popular sight when you take the plunge into the enchanting waters of The Maldives.
Experience Diving from the most exclusive and luxurious safari cruiser. Cruising on Orion is the ideal way to discover the magic that surrounds The Maldives.