Home > Diving Indonesia > Indonesia Dive Resorts
Mimpi Resort Tulamben
Bali
Bali's premier dive resort, Mimpi Resort Tulamben is located on the idyllic northeastern coast of Bali and at the foot of Mt. Agung, with 13 Patio Rooms, 12 Deluxe Cottages and 4 Ocean View Cottages. Designed in traditional Balinese style, all rooms are air conditioned with private outdoor showers and minibars. A beautiful open-air dining room is open all day, serving breakfast, lunch and dinner.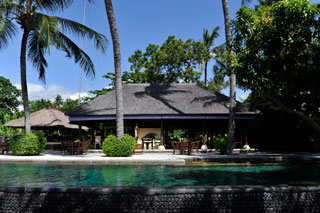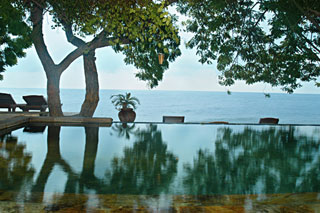 Dedicated to the serious dive enthusiast, Mimpi Tulamben provides the perfect setting for a relaxing holiday while exploring some of Indonesia's most interesting underwater adventure lands. A beautiful coral garden, an amazing coral wall that plummets to 60m and the USS Liberty wreck lie just off-shore. The most obvious attraction of the wreck is the sheer number and variety of fish; Sergeant-major damselfish, crescent wrasse and unicorn fish often swim right up to divers. The bigger fish, humphead parrotfish, Napoleon wrasse, oriental sweetlips, rabbitfish, coral trout and groupers sometimes hover in mid water making great subjects for photographers. The superstructure is heavily colonized with soft corals, gorgonian fans, and tall black and green coral trees. Even snorkellers can enjoy themselves on the wreck; just a mere 30m swim from shore is the bow, heavily encrusted with sponges, sea squirts. This is where you can have it ALL!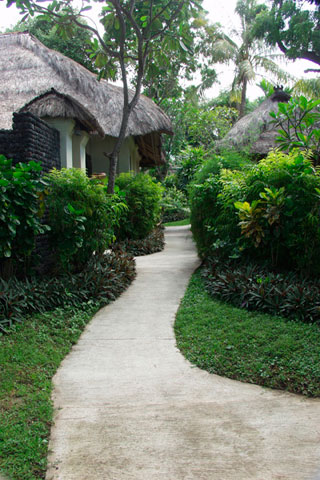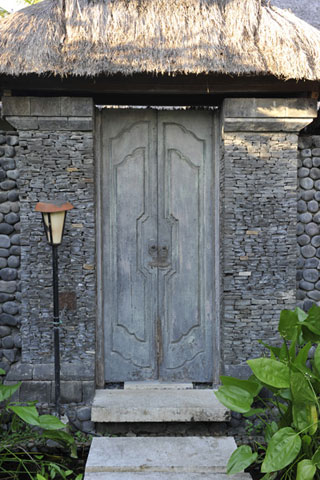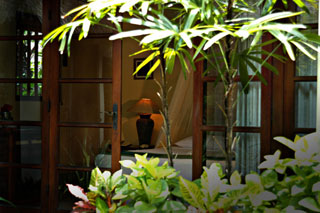 Dive Center
The resort has a fully-maintained PADI Dive Center offering safe and easy diving for both beginner and experienced divers. Safety through well-trained staffs, well-maintained equipments and standards are practiced to serve quality for fun. Diving arrangement is made easiest here as some of the best sites are located just a shore-walk away from the resort's beach. The Liberty Wreck lies just 50 meters away and the resort's front shore houses some of the best reefs and coral walls. All levels of PADI Scuba courses are also offered at several different languages to ensure quality of comprehension.