Home > Diving Indonesia > Indonesia Dive Resorts
Dabirahe
Lembeh Strait
Lembeh Hills Resort now Dabirahe, Closest To Nature! A new name with a new evolutionary concept of facility and services.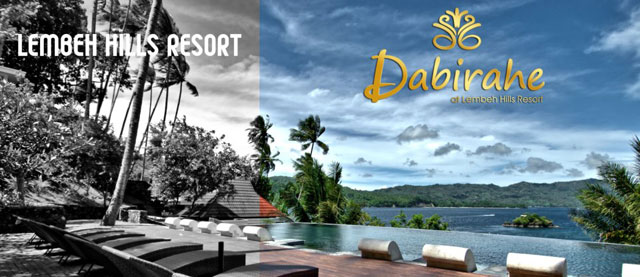 After 4 adventurous and successful years, we have taken the challenge to another level by refreshing the entire management and operations, as well as product and services into a completely new and evolutionary concept of facility and services. Lembeh Hills Resort is now Dabirahe Closest To Nature, new and fresh yet sophisticated concept of adventurous, luxury boutique holiday and dive resort featured in a hidden haven of seaside tropical rainforest in North Sulawesi of Indonesia, with a goal of providing a Closer To Nature experience to all of our friends.
Closer To Nature
The new concept is bound to bring all of our customers to be closer to nature. Massive restructuring includes additional NEW Bio-Rock concept by Makamaka Dive Team in the name of environmental-friendly & conservation services, NEW more challenging jungle trekking and bird watching tour packages, peaceful and rejuvinating yoga lessons, breathtaking & adrenalin-pumping ocean kayak expeditions, as well as NEW in-house gardening and traditional cooking class programs to bring each customers closer to the local natural environment & society.
What's NEW
NEW Name, NEW Concept, and NEW Facilities!
The restructuring also include several additional NEW product such as the Kambahu Bay Seaside Cafe and Bar, a totally new over 400 m2 floating cafe over the Lembeh Straits with a bit of eco-friendly twist, NEW 2 storeys D'Kapulaga Restaurant and Lounge, and NEW massive SeaSpa Complex for your private moment of peace and endulgements. Not to mention our new Makamaka Diver Team's ambitious Bio-Rock project of building approximately over 300 m2 of artificial housereefs to help mother nature regain its mighty power and beauty, longterm projects will also encourage visitors to adopt their very own and named coral to grow!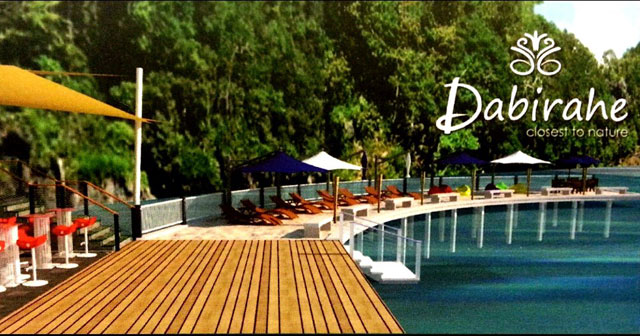 Kambahu Bay platform at Dabirahe
About Dabirahe
Dabirahe brings the sophisticated luxury of a boutique resort to one of Asia's most renowned diving venues. Elegant, environmentally responsible architecture, a skilled, enthusiastic staff, and exquisite attention to detail will guarantee a relaxing and romantic experience for divers and non-divers alike.
The 23 spacious villas, which include two deluxe suites, set the standard for luxury in the region.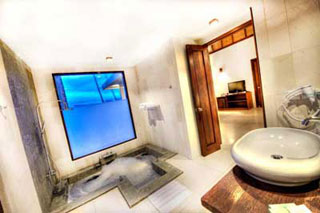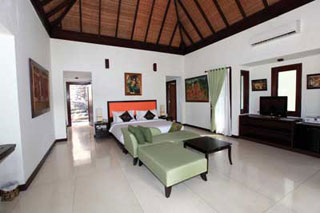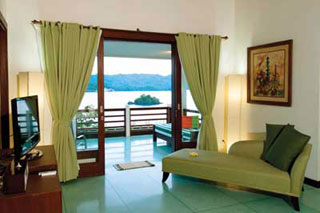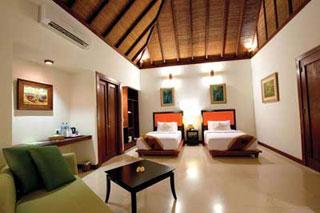 Scuba diving vacations in Sulawesi at its bestIngenious use of natural topology brings the panoramic seascape into every corner of each villa, even the outdoor bathroom, while maintaining the highest degree of privacy. The teeming waters of the Gulf of Tomini and the agricultural wealth of North Sulawesi provide the ingredients for our chefs to concoct innovative explorations of Asian fusion cuisine as well as the wholesome meals need to satisfy the appetites of active divers and guests.