Home > Diving Cuba > Cuba Dive Tours
Ciénaga de Zapata scuba diving aboard My Georgiana
Photo Workshop at Ciénaga de Zapata ~ Cuba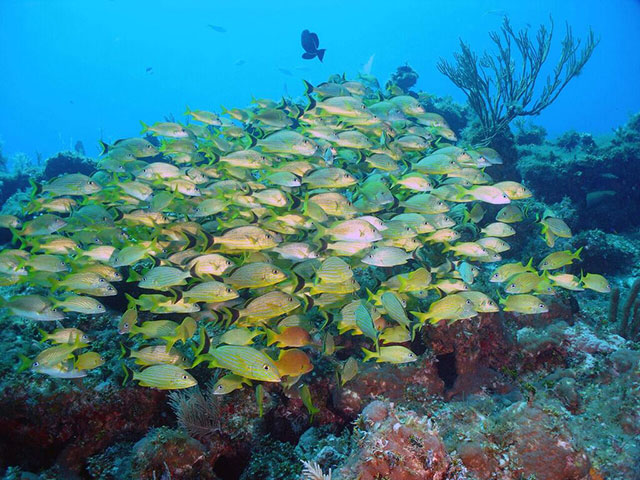 New Cuba diving Itinerary for those of you interested in a highly protected bio-sphere. It's extensive ecosystem has spectacular wall dives, beautiful coral gardens, cenotes, and crystal clear waters. It also is home to rare and migratory birds, and crocodiles. The Zapata Peninsula is an idyllic playground for ecotourists and scuba divers.
COST: Please request for rates
Rates Include:
Transfer Habana / Ciénaga de Zapata / Habana
7 nights accommodation on My Georgiana on double occupancy, on full board basis
15 dives
6 beverages / day (Beer, soft drinks, mineral water)
Taxes
Obligatory Supplement:
Exclusion:
Double cabin single occupation $850 / week
Hotels: On request
Equipment rental: Brand new Cressi equipment available
Tip: (recommended min. $200 / diver) to pay on site
Cuban visa boarding tax (CUC 25 to be paid at the airport before leaving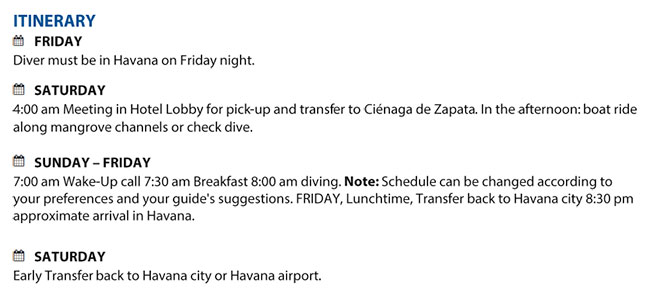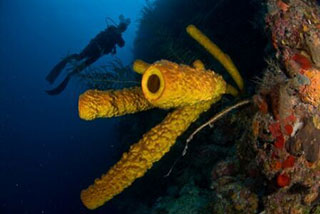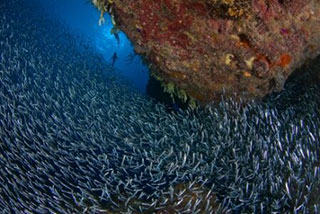 Overview
The Zapata Peninsula is an idyllic playground for ecotourists and scuba divers. Sparsely populated and zealously protected, most of the region lies within the Ciénaga de Zapata Biosphere Reserve (also known as the Gran Parque Natural Montemar), habitat of rare birds, crocodiles and a wide variety of ecosystems. Highlights within the biosphere are the Parque Nacional Ciénaga de Zapata and Laguna de las Salinas, known for its concentration of migratory birds. The Parque Nacional Ciénaga de Zapata is similar to the Everglades National Park in Florida.
It is an extensive ecosystem made up of mangrove forests, keys, seagrass beds, coral reef barriers and deep reefs, including the Cazones Gulf, a deep underwater canyon that is the main recruitment site of important commercial species such as porgies and groupers. The conservation status of coral reefs in the area is most remarkable. It comprises an important system of gyre-like currents.
This territory is characterized by both the presence of considerable peat depth and the fact that it is a low, flat area from the viewpoint of relief. Top height above sea level is only about 10 meters, while top depth in below-sea-level coastal zones is as follows: 2 meters in the salt-marsh area and from 1-600 meters in the sea coastal zone.
It's also a birdwatcher's paradise, on the migratory routes between the Americas and home to endemic species such as the Zapata rail and Cuban pygmy owl. Despite its beaches and over 30km of accessible Caribbean coastline, Península de Zapata holds little appeal as a sun-and-sand holiday destination, but it is an excellent area for diving, with crystal clear waters, coral reefs sometimes also within swimming distance of the shore and a small network of flooded caves known as cenotes.
It was also one of Fidel's favorite areas because of the 1961 victory. (there is a Fidel's Island)
We will dive in the Canones Gulf, arriving till the best Cayo Largo's dive sites. Walls covered of sponges and black coral, caverns and a lot of fish… It has been a military area, entrance forbidden, till a few time ago.
Here below the description of some of the best dives on Cayo Largo side:
Cayo Blanco, looking like a white sand cayo of in the middle of the sea: a small strip of sand that drops abruptly into the blue
Russi Wall : Spectacular wall dive, falling perpendicularly from 15 meters to over 200 meters deep: you will observe large tubular sponges, sea fans and enormous black coral branches. Big snapper, barracuda, groupers and Goliath grouper , hammerheads.The wall is colorful in every corner you see lobsters. On the top, on the white sand meet dozens of big rays.

Canon de Blanco (from -10 to - 40 meters) is a beautiful coral garden, colorful, with a lot of reef fish. Around 17 meters opens into a canyon wall that sinks into the blue. Here too, the wall is spectacular, covered with corals and sponges, incredibly with the Red Sea colours. In the blue you can see sharks and often hammerhead. We also met here dolphins underwater. It is a stretch of unspoiled coastline, away from all the tourist routes, where no one is diving.
Cayo Sigua
Canon de Sigua The head of the shoal (dda -115 to - 40 meters) is sandy, white sand, looks like snow, around coral heads colorful and full of life. On the sand are also found here breeds of all sizes. The canyon opens to the wall at about 15 meters and falls perpendicular: at about 30 meters it opens on the wall that sinks into the blue, twisted, with terraces, stairways covered with black coral and sea fans You will meet groupers, including Goliath Grouper. There are lobsters in every hole and slot.

Blue Hole ideal also for snorkelin. Under the surface opens the blue hole that plunges from 5 meters to beyond 60: water is so clear that you do not realize you are going down. At around 30 meters opens a first room from where start several tunnels. On the vault million shrimp appear illuminated by our lamps. It seems to have beena place where the turtles went to die: many Turtle skeletons have been found on the bottom. This dive is only for experts.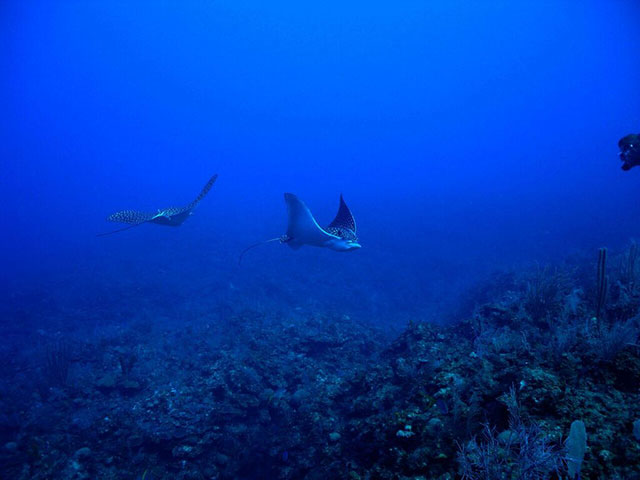 For more information
Contact:
Dive Discovery
@
1 800 886-7321
(415) 444-5100
or
Request Info