Home > Diving Mozambique > Mozambique Dive Resorts
Indigo Bay Island Resort and Spa
Bazaruto Archipelago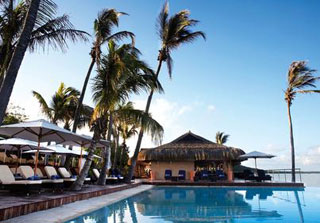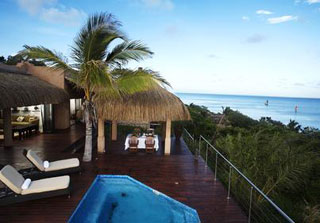 Indigo Bay Island Resort and Spa is an exquisite island destination situated on Bazaruto Island, the largest island in the Mozambican archipelago of the same name. It offers visitors the quintessential Indian Ocean island holiday as well as a gateway to the unspoilt beauty of the surrounding area.
The largest of the archipelago islands, Bazaruto is one of Africa's premier scuba diving destinations. Divers are able to see over 100 species of coral, thousands of tropical fish species, five kinds of dolphins, four whale species and sharks, all five marine sea turtle species and the largest population of the rare dugong on the African east coast.
Owned by Rani Resorts, Indigo Bay offers world-class, understated luxury, with its elegant design making the most of its superb location on the white-sand shores of Bazaruto. State-of-the-art facilities include restaurants, bars, swimming pools, specialist dive pool, and an activity centre, which co-ordinates a wide variety of water sports, as well as diving and fishing activities.
With its tropical climate, unspoilt scenery and wealth of activities on offer, Indigo Bay is the perfect getaway for families, honeymooners and incentive groups.
On Bazaruto Island Rani has built community centres, provided transport facilities and access to water for local islanders. The education and training needs of local people remains Rani's focus with the building of schools and initiating adult literacy programmes. Also on Bazaruto Island, Rani has formed a partnership with local communities to conserve the ecosystem and assist the Bazaruto National Park staff with transport, communication and health care facilities. Teaching the importance of conserving local marine life and working with the authorities to counter illegal fishing activities is a priority as well as implementing a tag and release policy for fishing activities in conjunction with Durban's Oceanographic Institute (ORI).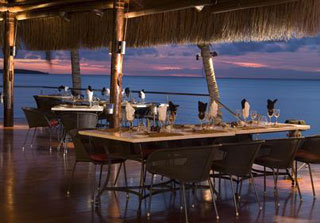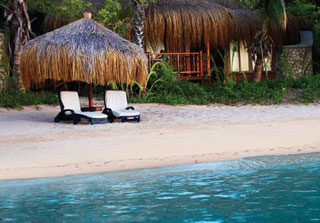 Location
Indigo Bay is located on Bazaruto Island, in the Bazaruto Archipelago, Mozambique. The Archipelago comprises a group of small
islands situated approximately 25km off the coast of Mozambique. Bazaruto is the largest (approximately 37km long and up to 7km
wide) and northern-most of the five islands. Indigo Bay is situated +/- 750km north of Maputo on the western side of the Island.
Accommodation
Total of 30 Rooms plus 14 Villas
• 29 Beach Chalets complete with en-suite bathroom (separate indoor shower and recessed sea-facing oval bath), an
outdoor shower, king size extra length beds, dressing room area, verandah, open plan living area, mosquito
screens, central air-conditioning with adjustable temperature setting in main room and bathroom, mini bar,
satellite TV, electronic safe, international plugs, hairdryer and a tea / coffee station.

• 1 Beachfront Honeymoon Chalet only 20m from the beach and secluded from the rest of the chalets, complete with en-suite
bathroom, mosquito screens, mini bar, full satellite TV, DVD player and a tea / coffee station and dressing room area, plus a
lounge area and splash pool.

• 12 Luxury Bay View Villas, each with two bedrooms, feature an outdoor dining area, sala, outdoor shower, private splash pool,
separate air-conditioning in every room, mini bar, satellite TV, mosquito screens and a tea / coffee station, lounge and fully
equipped kitchen. They are spacious and modern in design, boasting the best fabrics and décor currently available in resort
room design. The Bay View Villas are perfect for a romantic getaway or a family break.

• 1 Executive Suite (Matemo Suite) with king-size bed, en-suite bathroom, lounge, verandah and private plunge pool.

• 1 Presidential Villa with all the interior luxuries of a 5-star suite. In addition to the normal facilities it also has its own spa bath
and swimming pool, 1 King room and 1 twin room, 2 bathrooms both with separate bath & shower, a lounge, guest toilet & bar,
PVR and full satellite TV, private check in and transfer directly to the suite.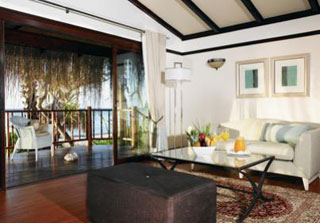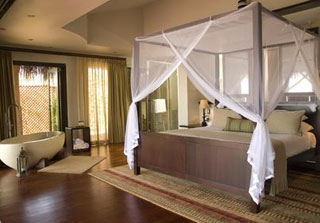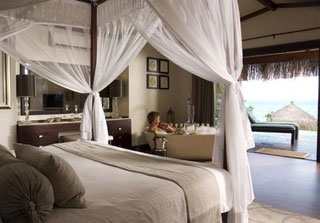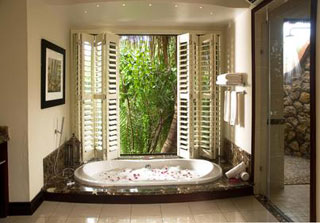 Facilities & Services
• The 'Golfinho Restaurant' - specialising in seafood dinners and 'Neptune Bar' featuring original walls dating back to early
Portuguese traders, overlooking Indigo Bay
• Air-conditioned conference facilities to accommodate up to 60 delegates
• Private beach dinners for special occasions
• Salt-Water Swimming Pool and Wet Pool Bar: 'The Tartaruga'
• Activities Centre, which includes a restaurant, bar & salt-water swimming pool at Clube Naval, as well as a Fishing & Diving Shop
• Children's Leisure Centre ('Indi Kidz')
• Boma (known as the 'Magaluti Bar')
• Curio Shop
• A Fitness Centre offering the latest, state-of-the-art gym equipment
• A Wellness (Sanctuary) Spa
• Basic Medical Clinic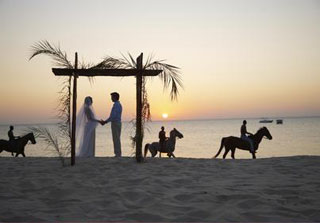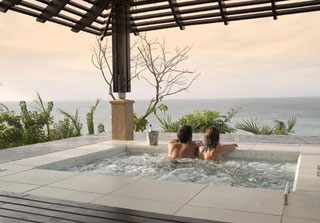 Activities
• Sport Fishing
• Snorkelling & Scuba Diving - PADI Dive Instructors (12 sites around Bazaruto island, 22 sites within the Archipelago)
• Water skiing, Knee boarding
• Complimentary non-motorised water sports including kayaks, wind surfers and a hobiecat
• Sunset cruises, Island excursions to Paradise Island and romantic, traditional Dhow excursions
• Whale & Dolphin Watching
• Horse riding & Horse trails
• Cultural drives
• Dune-boarding on the sand dunes
• Bird watching
• 2 Tennis courts
• 9-Hole Qolf course – An innovation in golfing technology - similar, to a 9-hole Maché course, but with an inventive way of
sinking the ball. Extremely easy to master even for children and perfect for groups as a recreation event or team building.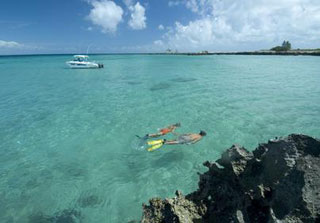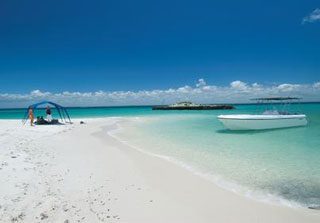 Equipment
• Equipped Diving, Fishing and Cruising Boats
• Diving and Snorkelling equipment
• Beach games include touch rugby, football, volleyball, Frisbees, mini-cricket, swing ball etc.