Home > Diving Indonesia > Indonesia Dive Resorts
Murex Dive Resort
Bunaken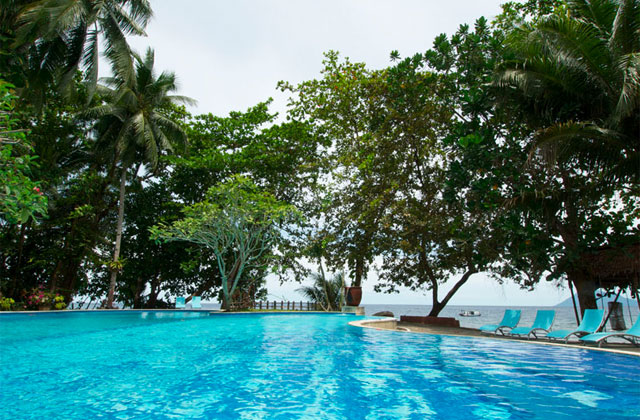 Murex Dive Resort is an equatorial paradise located on the waterfront facing Bunaken National Park and Manado Tua Island. An ideal vacation venue for Romantic Honeymoons, Diving Adventures, Snorkelling, Family Vacations, Eco-touring or just pure relaxation.
About Murex
Murex was founded in 1987 by Dr. Hanny Batuna and Mrs. Batuna. Dr. Hanny was a keen recreational diver and one of the first conservationists in the area.
We are a small and friendly family-run resort in Manado, North Sulawesi that has been operating since 1987. Because we're situated in one of the world's most spectacular diving areas, we can offer our guests a unique and unforgettable diving experience.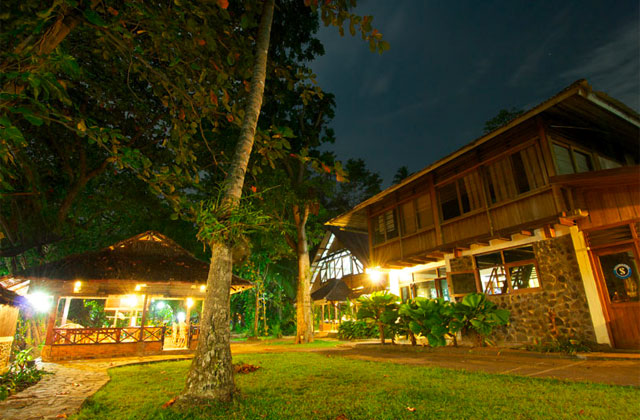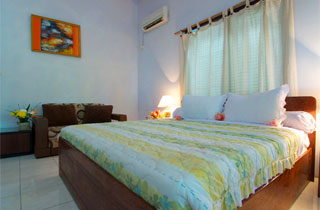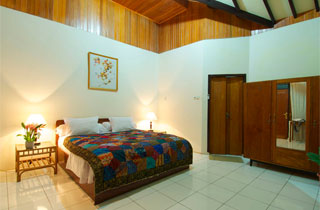 Diving
Dive with Murex, Manado's pioneering dive centre and your diving choice is truly staggering, for not only do these waters - Bunaken, Lembeh, Bangka - have the richest bio-diversity in the world, many or the dive sites been under long-term protection and are in pristine condition.
There are well over 100 dive sites within easy boat ride from our three resorts. Sail on one of our liveaboards and you add literally dozens more in the Sangihe-Talaud archipelago that stretches up 135 nautical miles into the North Sulawesi Sea.
Dive flexibility -- we tailor the diving to your level of experience and personal preferences offering boutique dives with limited numbers to ensure individual attention.
We're the first nitrox producer in North Sulawesi. Most of our dive professionals have been with us for years. Not only are they supremely experienced at guiding guests, they know the sites intimately and go out of their way to show you the interesting creatures that inhabit them.
Dive briefings are mandatory and comprehensive. All our dive crew is fluent in English. All our boats carry oxygen and all our personnel are fully trained in its use. There is a hyperbaric (re-compression) chamber at Manado General Hospital, which Murex's founder and owner, Dr Batuna, set up.