Home > Dive Discovery Group Trips
KOMODO August 19-30 2013 - 11nts
Dive Damai II, Labuanbajo-Bima
Escorted by: Cindi LaRaia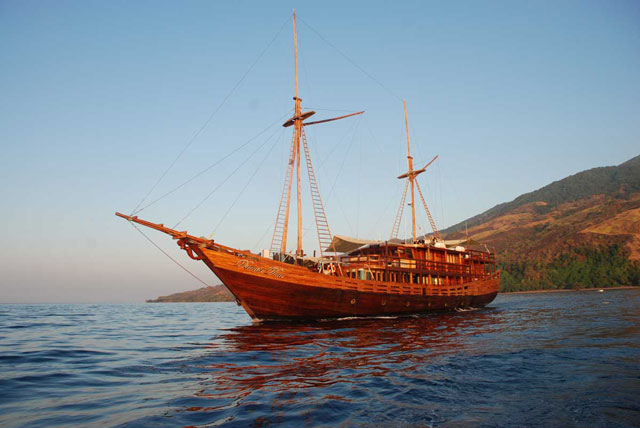 COST: $5775.00 per person
10 pax + tour leader
We believe Komodo is still on the top of the diving scale in Indonesia. Eleven years of protection have paid off, the state of the hard corals in the north is outstanding, the amount of fish, its size and the critter life has increased, and so have the arrival and regular encounter with pelagics. The current will play a major role, and it is essential to know the area in order to pick up the best time for each dive, as for the south, we have Free new 5mm wetsuits at your disposal, to be able to truly enjoy this area without the inconvenience of getting cold too soon.
Day 1:
Arrival in Labuanbajo and departure.
Dive Tatawa Besar: a classic in komodo, covered with orange soft corals, schooling bat fish, a beautiful shallow hard coral garden. Night dive in Sabolan. Look for the Star gazers.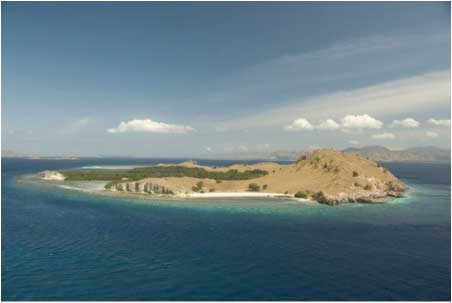 Day 2:
Tatawa Kecil offers great dive, a different topography formation and the plush of the mantas. Batu balong is a small island in the middle of current city, plenty of sharks in the depths and a visibility forever makes this dive very productive. We will easily enjoy the whole day around this area.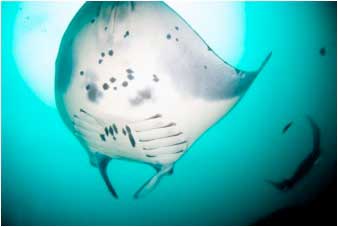 Day 3 & 4:
Horseshoe Bay in Rinca, the home to the famous Cannibal Rock, Yellow wall or torpedo Alley. It is difficult to describe Cannibal Rock; the waters will be colder than before and the visibility a bit less, but there is such an abundance of all kind of life's that it will be stick in our memories for a long time: all kind of critters can be spotted here, giant frog fish or rinophias, white tips or turtles, resident unique nudies or blue ringoctopus. Yellow wall, as its name indicates, is covered with soft corals, no place for our hands, the only way will be to find a spot and lean on the pointers. The lady bug, the sea apple, the fire urchins with coleman shrimps or zebra crabs are particularly easy to spot in this areas. Torpedo alley is another of the legendary night dives in Indonesia, apart from the rays there are frog fish, innumerable crabs, Bobbitt worm.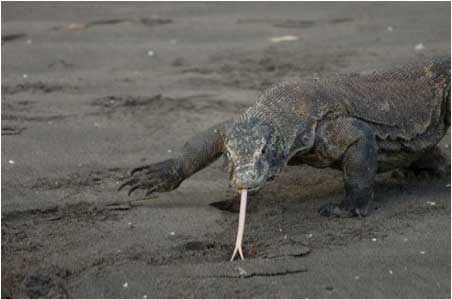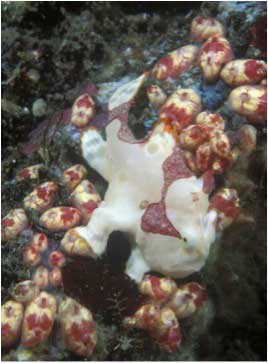 Day 5:
Langkoi: mantas, mantas and mantas and sometimes MolaMola at Manta Point.A great day!!! At night we find shelter and do a nice night dive in an easy wreck, look for the frog fish.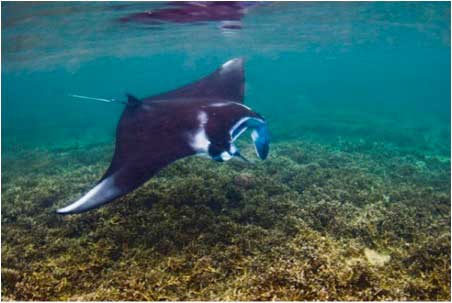 Day 6,7 & 8:
Gilli Lawa Laut and Gillin Darat: The biggest concentration of life in Komodo. Schools of surgeon fish, barracudas, jacks passing sharks, sweet lips and napoleon fish, turtles lately we had dolphins fishing in front of us. Unbelievable dives!!! Worth the whole trip!!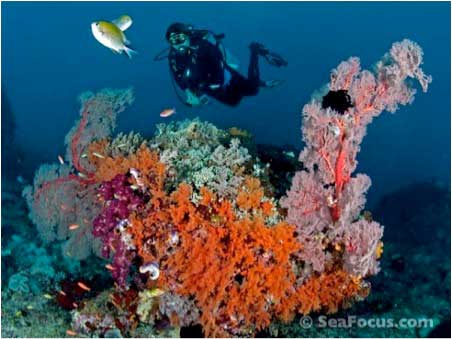 Day 9:
Sangeang: The Volcano slopes give way to a black sand bottom. In bubble reef one can experience the sensation of hot gases coming from the sand and the misture between a coral reef and black sand, one of everybody's favourites with some leaf fish, blue and juvenile ribbon eel and big school of snappers among it.Black magic has some nice black coral formation on the sand and there is a chance to see ornate ghost pipe fish and tozeuma shrimps. Both night dives, either there or in Bontho are fantastic, let us find the elusive boxer crab.
Day 10:
Banta: We will be targeting one of the most beautiful reefs in Indonesia: GPS; expect some pelagic action and one of the good places to see grey reef sharks, barracudas, green and hawksbill turtle and the rare oceanic trigger fish. On the northwest corner Stairway to heaven is a very healthy wall, lots of action all over, mantas may pass by. K2 and star wars are nice alternatives for bit of a less demanding dives, due to the lack of strong current, nice reefs, lots of life, big cuttle fish, leaf fish, Pegasus sea moth and green turtles will be the highlights. It's a small world is one of the best night dives of the trip, potential to see everything, from hunting lionfish to bobbit worm, stone fish, stargazer, bobtail squid..a great chance.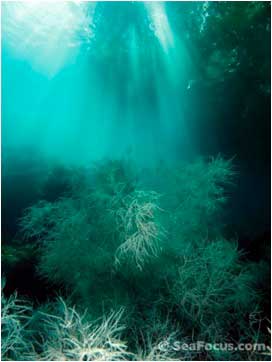 Day 11:
Bima Bay: Some of the best muck diving in this part of the world: Wonderpuss and mimics, ambon scorpion fish, harlequim ghost pipe fish, soft coral crabs.. GREAT WAY TO FINISH THE TRIP!!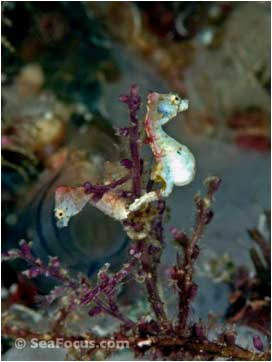 Day 12:
Arrival to Bima and departure: Starts the count down for your next trip.
** Days 3,4 and 5 require a 5mm wet suit for most of the divers. Dive Damai will have them ready for every customer free. Please order them in advance.
Click here to read more about the Dive Damai II
Inclusions :
Return transfers to/from the airport to the vessel or from/to any hotel and the airport the day of embarkation or disembarkation, within a distance of 20km
Accommodation with A/C in twin or double bed cabin with en-suite showers and toilet. (An additional 50% will apply for single supplement)
All meals and drinks while on board (excluding Spirits)
Air-nitrox 32% and 36% Tanks, weight belt and weights and complete dive gear (3 or 5mm wet suit, regulator, bcd, fins, mask and dive computer)
FOC pony bottles
FOC torches
Cruise director
Experienced Dive Guides, with a maximum of 3 customers per guide
Unlimited daytime diving and night dives (schedule permitting)
National Park entrance fee and government taxes
All vessel port and harbour fees
Land tours and group activities organized by Dive Damai
Laundry
Complete dive gear: BCD, regulator, 3 or 5mm wet suit, mask, fins and computer: AVOID PAYING EXCESS LUGGAGE!!
Not included :
Travel insurance
Dive insurance: compulsory
On-board telecommunications
Crew gratuities
International and domestic air, land, sea transportation, and excess baggage
Visa, hotels and food ashore before and after the cruise
Vip service at the airport
Contact Cindi at Request Info to reserve your spot!
For more information
Contact:
Dive Discovery
@
1 800 886-7321
(415) 444-5100
or
Request Info